About HOME Down Payment Assistance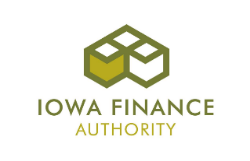 The HOME program agreement will be between Habitat for Humanity of Iowa, the affiliate, and the homebuyer. This is not a grant to affiliates, but a subsidy to the homebuyer to reduce the amount of the contract sales price.
This funding is strictly first come, first serve – meaning the projects that close first will receive funding until the funding runs out. We will not hold funding for any affiliate. The subsidy amount will vary for each homebuyer based on the selling price of the home and the homebuyer's income. Not all homebuyers may qualify. The minimum subsidy award will be $10,000. The maximum subsidy award will be $35,000. These funds are made available through the Iowa Finance Authority. To learn more about the requirements and details of this program, download the HOME Program Checklist in the downloads section below.
Important notes for this program: 
Buyer must be under 80% AMI for this round of funding.
Buyer must take 8 hours of pre-purchase counseling from a HUD approved agency.
Affiliate must complete a preliminary title opinion
SSO must complete an environmental review prior to closing. Allow time for this.
Affiliates must show evidence that they are in compliance with Affirmative Fair Housing regulations. An Affirmative Fair Housing Toolkit, specific to each affiliate area, is available through the SSO.
HOME Rules change frequently. Make sure you are using the most current forms from the SSO.  Don't use forms from previous projects. 
Contact our office at 515-266-6886 about using HOME Funds.
Downloads: