About State Housing Trust Fund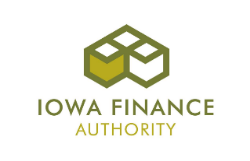 Habitat Iowa can write and administer a SHTF Project-based grant for your affiliate. The maximum award per calendar year is $50,000. Not all affiliates will qualify for this funding. If there is a Local Housing Trust Fund in your area, the affiliate might not qualify. Contact the State Office to verify that your area will qualify. 
The final Funding Agreement is between the Affiliate and the Iowa Finance Authority.  At the close of the grant, Habitat Iowa will provide a Final Program File to be kept at the local affiliate. This file will contain all the required information that must be retained for the appropriate period of time – according to the IFA agreement. The Iowa Finance Authority will audit your file.  Keep the file in a safe, accessible location.   
For more information about the State Housing Trust Fund, download the latest SHTF Program Checklist below.
Contact our office at 515-266-6886 about using State Housing Trust Fund through the State Support Organization.
Downloads: