About AmeriCorps National Service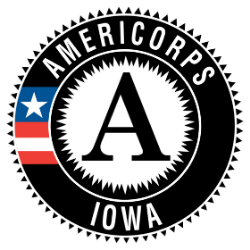 Since 2001, Habitat Iowa's State Support Office has written and received competitive grants for AmeriCorps funding through the Iowa Commission on Volunteer Service.
AmeriCorps is a government funded program designed to engage Americans in full or part time service to help their local communities. Habitat for Humanity of Iowa works in collaboration with the Corporation for National and Community Service (CNCS) and the Iowa Commission for Volunteer Services (ICVS) to provide service opportunities across the state of Iowa.
Habitat AmeriCorps members help local affiliates engage communities, mobilize volunteers, build capacity and increase productivity.  Members provide direct service to Habitat affiliates by finding and supporting partner families and volunteers, supervising construction volunteers at the worksite, and working with community partners to improve neighborhoods.
Learn more about AmeriCorps at nationalservice.gov
 
For more information about AmeriCorps, contact our office at 515-266-6886.
Downloads