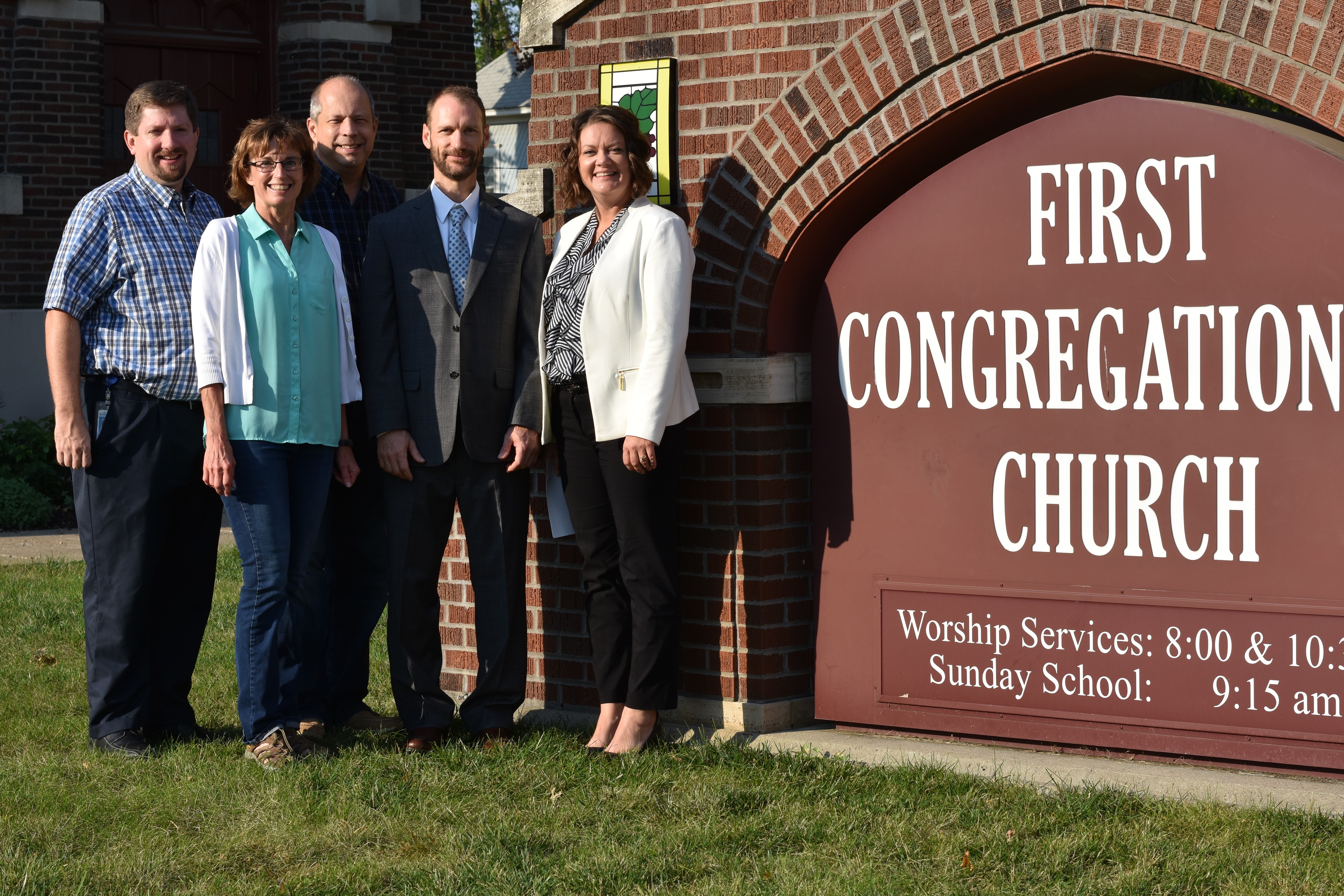 Habitat for Humanity of Iowa Receives Rebuilding Donation from first congregational church of marshalltown
Habitat for Humanity of Iowa has received a rebuilding donation of $75,000 from the First Congregation Church of Marshalltown to help with long-term disaster recovery efforts following July's devastating tornado.
On July 19, 2018, an EF-3 tornado hit Marshalltown, significantly impacting residents in the northern half of the town. In the 12 days following the tornado, Habitat organized 421 volunteers, staff and AmeriCorps members who completed projects at 103 homes, performed 157 home assessments, and met with 271 residents at the MARC (Multiple Agency Resource Center). Habitat will continue to play a role in providing residents with assistance as they begin the rebuilding and recovery process.
We are happy to announce the First Congregational Church of Marshalltown has given a $75,000 donation to support our efforts to rebuild affected neighborhoods. This generous donation will help Habitat provide assistance, repairs, and home modifications specific to the designated neighborhood for victims of the Marshalltown tornado. Church representatives chose to work with Habitat because: "The church appreciates the wonderful work Habitat for Humanity did immediately after the tornado went through and the continuing investment in rebuilding our community.  Habitat for Humanity's mission statement 'Seeking to put God's love into action, Habitat for Humanity brings people together to build homes, communities and hope' has been exemplified in Marshalltown."
The First Congregational Church of Marshalltown, located at 312 West Main, supports other local causes, including Compassionate Cooks, Adopt-a-Family, House of Compassion, and EMBARC as well as causes with broader appeal: Salvation Army, Mission Monterrey, My Kinsman Ministries, and Jonathan House.
"At Habitat for Humanity, we understand that home is the key to helping Iowa families thrive. Access to safe, decent housing impacts a family's health, educational achievements, and financial stability. We are absolutely heartbroken by the devastation in Marshalltown. Our hearts and prayers go to the whole community, especially those who are deeply affected from losing everything they had, those who are uninsured or under-insured, and those who are uncertain about their future. Every family in Marshalltown deserves the opportunity for safe, decent, and affordable housing. Habitat for Humanity of Iowa is responding to this great need by partnering with donors like the First Congregational Church of Marshalltown to rebuild homes, neighborhoods, and hope." Lisa Houser, Executive Director, Habitat for Humanity of Iowa
Habitat for Humanity of Iowa will use this money to kick off a fundraising campaign for ongoing assistance. If you would like to donate to Marshalltown relief efforts, please visit their website (iowahabitat.org) and click the Donate button, or call their office at 515-266-6886.